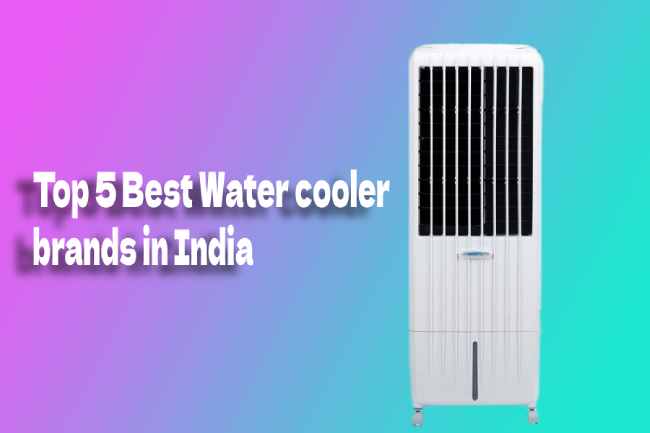 Summer is here in India and monsoons are not close. So, to counter these intense heat waves
1. Symphony
Symphony is a leading brand in the Indian market when it comes to air coolers. They offer a wide range of coolers suitable for various needs and room sizes. Symphony coolers are known for their efficient cooling performance and innovative features. They incorporate advanced technologies such as i-Pure Technology, which includes features like multistage air purification, mosquito repellent, and odor filter. Symphony coolers also come with user-friendly controls, remote operation, and energy-saving modes. The brand is known for its stylish designs and durable build quality.
2. Bajaj
Bajaj is a trusted brand in India that manufactures a variety of home appliances, including air coolers. Bajaj coolers are known for their robust construction and reliable performance. They offer different types of coolers, such as desert coolers for larger spaces and personal coolers for smaller rooms. Bajaj coolers often feature powerful motors, efficient cooling pads, and adjustable fan speeds. The brand focuses on providing durability, ease of use, and value for money.
3. Crompton
Crompton is a well-established brand that offers a range of air coolers suitable for Indian climatic conditions. Crompton coolers are designed with advanced features like honeycomb cooling pads that provide better cooling efficiency. The coolers often come with a corrosion-resistant body and robust motors for long-lasting performance. Some models offer additional features like remote control operation, timer settings, and air purification filters. Crompton coolers are known for their energy efficiency and cooling effectiveness.
4. Kenstar
Kenstar is a popular brand known for its affordable and reliable air coolers. They provide a wide range of coolers suitable for different room sizes and requirements. Kenstar coolers feature durable build quality, efficient cooling pads, and powerful fans for effective air circulation. The brand offers desert coolers, tower coolers, and personal coolers. Some Kenstar models come with features like digital displays, remote control operation, and timer settings. Kenstar coolers are known for their budget-friendly options without compromising on performance.
5. Voltas
Voltas, a prominent name in the air conditioning industry, also manufactures air coolers in India. Voltas coolers are designed to deliver efficient cooling in hot and dry climates. They come with powerful fans, high-quality cooling pads, and large water tanks for extended cooling. Voltas coolers often feature advanced controls, including remote operation, timer settings, and variable fan speed. The brand focuses on durability and reliability, providing coolers that can withstand regular usage and offer consistent cooling performance.
Final words
While these descriptions provide a general overview of each brand, it's important to research specific models and consider factors such as room size, cooling capacity, energy efficiency, and user reviews before making a purchase decision. It's recommended to visit brand websites, check out customer reviews, and compare specifications to find the best cooler that suits your needs.